Watching regular video content is boring and gets old fast. Take advantage of the newest technology that combines regular videos with an interactive sex game for a truly immersive experience.
Customize everything. Start with tits, pussy, cock, hair, voice and even makeup. Then with control sliders, you can change age, race, gender, body, make-up and even voice! Building your dream sex girl has never been easier. DreamSexWorld is so advanced that you can even add and remove piercings and tattoos to make the perfect model.
The avatars can be fine-tuned in so many ways that you will never run out of ways to fuck in the game. Have the hottest girl in mind? Create what you want and then live out your sexual fantasies to the fullest.
4K STUNNING GRAPHICS
Explore the highest resolution avatar graphics that use 4K high definition animations of the best sex positions possible. This puts you right in the action at the closest level so you can see every detail. Check out that perfect ass or those amazing titties for as long as you want by stopping and starting the action when you feel like it.
Watch her undress, look into your eyes and feel your body getting hotter and hotter with each action in the game. Graphics have never been so life-like giving you the best possible sex experience possible on a PC so why not try it out for the first time!
INTERACTIVE STIMULATION
Control one two or multiple characters in the game as you imagine life-like sex from every position imaginable. You are the director of the by stopping and starting the action when you want it. Lifelike sex action is controlled from your PC's keyboard and mouse allowing you to have sex in any way you want. If you want to go faster or slower or harder then softer.
Your movements on the mouse control the action of what happens in the game. No one ever gets tired and everyone character in DreamSexWorld is always horny and ready to fulfill your ultimate desires with the click of a mouse.
MULTIPLE CAMERA ANGLES
Use multiple camera angles to get the view that you want. It has never been easier to fulfill your own fantasy from the comfort of your home PC. Our animations are perfect and the models are stunning making this game the hottest PC sex game out there! You can view the action from almost any angle with this sex simulation game.
You are more than just playing a game, your driving a sexual experience and taking gaming to the next level. With true high-definition action you won't miss a thing and there is always so much to take in when playing DreamSexWorld.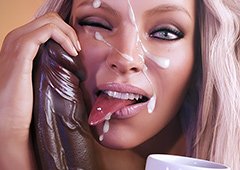 NEXT GENERATION ENTERTAINMENT
Offering true interactivity, DreamSexWorld is the next level of adult entertainment. Not only can you watch the action but you can now get involved and control what is happening right in front of you. Do you ever wish you could just pause a great scene that your watching, take control and do it even better? Well now you can do it all while experiencing the stunning rendering and game detail, almost like it was right there in front of you.