Discover Boobs in the City, the TPS game where, where action meets bikinis, pretty girls and hentai scenes.
For the introduction, the studio has pulled out all the stops – there's an AAA video, and while it downloads, we are introduced to the characters, tips and objects. And the best bit is that this is all uncensored. Water game competitions are very popular and all the girls dream of being the star of this dirty little game, which works out well for you, as you've been asked to coach a team of a dozen or so girls. As trainer, of course you will have certain privileges,with one-on-one sessions, which feature quite a lot of sex.
Each girl has her own story, and it's up to you to build a bond with them all and to get to know each of them. Akane, Yui, Saki, Rina, Kana and the others are prepared to get their costumes wet for the team, and they're prepared to do a whole lot more besides.
Then the game puts you in a tutorial, where you embody Akane, in her short, but oh-so-effective uniform, and you are taken through all the basic moves of the game (Move using the pad on the left, attack and fire using the buttons on the right).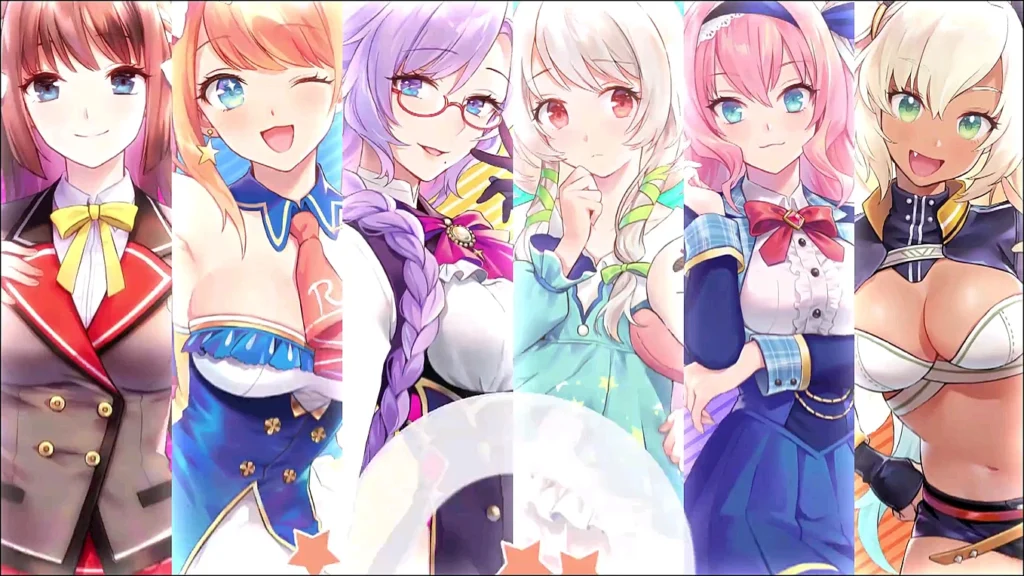 You'll soon see the situation you have ended up in, a game where a team of cheeky girls in bikinis squirt water using their "weapons" – water pistols, nerf guns, and other crazy weapons. Water guns, water bombs and many more.
Ok, so it's a shooting game on your mobile with sexy stories, but how do you play?
Simple and effective are the key words, and even though less powerful phones/ tablets may experience some slow passages, all you need for the action parts are two thumbs, one to move and one to aim/ fire, and it only takes a few minutes to understand how it works. You play the games on a little map which is suitable for 3 VS 3 in multiplayer mode, the rhythm feels right, and you you'll be able to enjoy game after game.
Hentai
Basically, girls in bikinis spraying each other with water, the girls' dormitories, something tells me that titties are going to make an appearance. Oh yes, indeed, after having played to collect objects, then it's time to go to the dormitory, where all the sex happens. Give your team gifts and get closer to them. Get to know each member, you will be introduced to them all through a really well-drawn visual novel system, until you unlock sex scenes where you are the hero.
And one other thing, personal training sessions will allow you to improve each girl's stats, and then you'll be holding all the aces. And of course, during these training sessions you can enjoy each girl's unique charm, work them hard and they'll be begging you for mercy and stripping off, so you can shamelessly check them out from all angles, and even take photos of them.